Novile Maceinaite (1991) started playing violin at age of 7. She completed her studies at the National M. K. Ciurlionis school of Arts in Vilnius, in the class of Dainius Puodziukas.
During her studies in Lithuania she participated and won prizes in national and international competitions, such as Pavasario Sonata, J.Urba and B. Dvarionas events in Vilnius. She also performed with St. Kristoforas Chamber orchestra and during the last years of her studies she had a solo tour around Lithuania with the Violin concerto in g-minor by Max Bruch.
After her studies in Vilnius she became a student at the Royal Conservatory of the Hague, in the Netherlands. She holds a Bachelor degree obtained under studies with Philippe Graffin and Ilona Sie Dhian Ho. Currently she is following a Masters degree under Janet Krause and Philippe Graffin.
Besides her current teachers, Novile has taken part in masterclasses and lessons with Andras Keller, Vera Beths, Stephan Picard, Sergey Malov, as well as in chamber music training with Wilfred Strehle, Jean Bernard Pommier, Jerome Pernoo, Marcel Baudet, Maria Milstein, Johannes Meissl, David Dolan, Oscar Colomina Bosch, David Waterman, Peter Brunt, Frank van der Laar, the Debussy Quartet and Danel Quartet, among others.
Besides the performance of classical music, Novile is enthusiastically involved in the fields of new music and multimedia. These interest has taken her to realise performances with contemporary composers using acoustic or electronic means and computer graphics.
Novile plays on a violin by Alexander Krylov (Cremona 1972).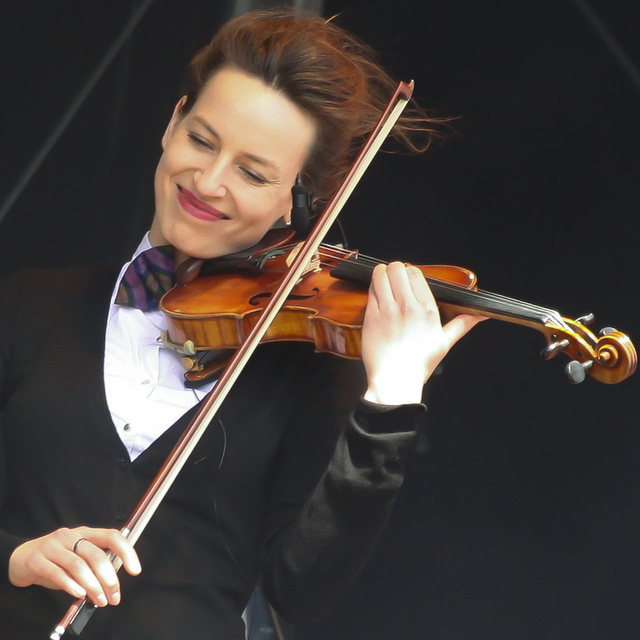 © Jan van Schijndel
Concerten met Novile Maceinaite:
Persoonlijke website